For our final chapter celebrating 50 years of the Young Vic, we're revisiting the last ten years in our theatre's history. After 18 years in post, David Lan stepped down as Artistic Director in 2018. He was replaced by our current Artistic Director, Kwame Kwei-Armah.
Over this last decade, we solidified our reputation as a small theatre which punches well above its weight, creating award-winning productions we take around the world and simultaneously serving our local community. From our fully integrated outreach program where we work with over 15,000 people every year, to our support and development of early-career theatre artists through our Directors Program, we continually champion an inclusive theatre sector, where we shape the discourse, reach new audiences and continue conversations outside of our four walls.
These ten images are just a small snapshot from the last decade of Young Vic. We'd love to hear your memories of the theatre, the shows, the people…. let us know on social, using #YV50.
Catch up on previous posts here: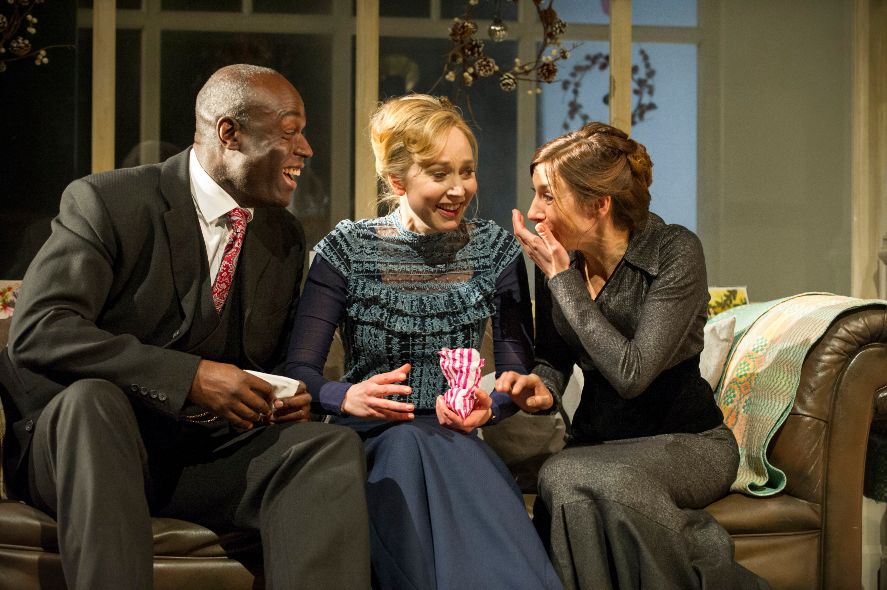 1. In 2012, Carrie Cracknell directed a new version of Henrik Ibsen's A Doll's House in a new version by Simon Stephens and starring Hattie Morahan and Dominic Rowan. The sold-out production was highly acclaimed, with Hattie Morahan winning Best Actress awards at both the Evening Standard and Critics Circle awards, and a nomination for Best Actress at the Olivier Awards. The play transferred to the Duke of York's theatre in 2013, with more than 29,000 tickets priced in line with Young Vic's commitment to accessible prices, including 100 x £10 tickets at every performance.
The Daily Telegraph said: 'I have never seen a more gripping and emotionally truthful account of Ibsen's brilliantly plotted and still disturbing play'.
Image Credit: Richard Hubert Smith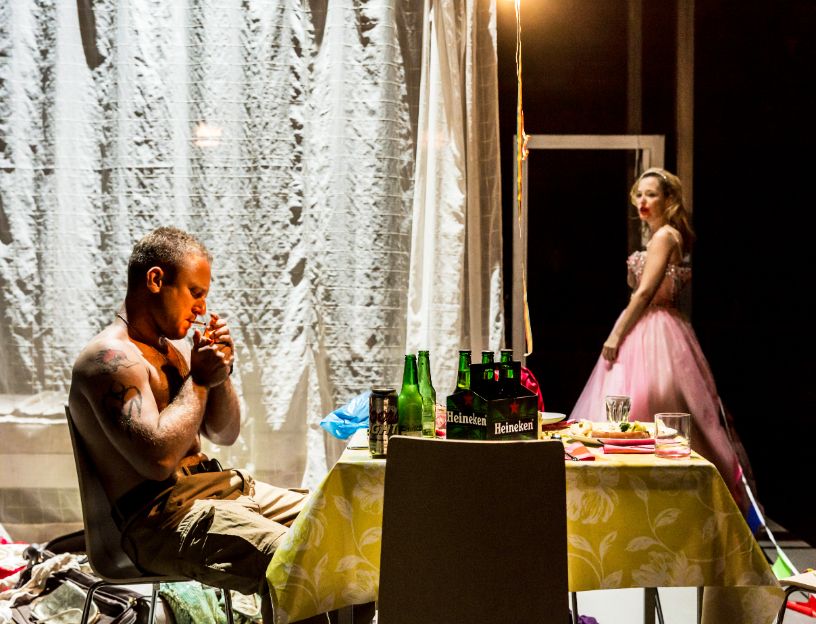 2. Over the course of David Lan's tenure, the YV's reputation as a theatrical powerhouse grew. We produced work by some of the most influential theatremakers of the time - including Peter Brook, Ivo Van Hove, debbie tucker green, Bijan Sheibani, Jung Chang, Susan Stroman and Stephen Daldry - and we championed innovative ways of co-producing across the UK and internationally.
In 2014, Gillian Anderson starred as Blanche DuBois in a revival of Tennessee Williams's A Streetcar Named Desire, alongside Ben Foster as Stanley and Vanessa Kirby as Stella. This acclaimed production, directed by Benedict Andrews, was broadcast live across UK cinemas via National Theatre Live in 2014.
In May 2020, as the UK went into lockdown due to the pandemic, we rebroadcast the production for free as part of 'National Theatre At Home', where it was streamed over one million times.
Image Credit: Johan Persson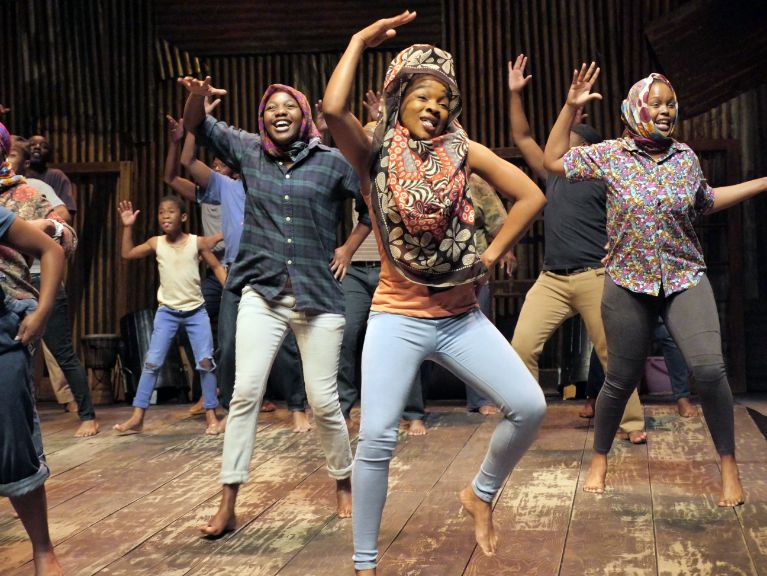 3. In 2016, Mark Dornford-May directed A Man of Good Hope, a co-production with the critically-acclaimed South African company Isango Ensemble. Isango Ensemble were returning to the Young Vic after the award-winning double bill A Christmas Carol (Ikrismas Kherol) and The Magic Flute (Impempe Yomlingo), which had toured internationally in 2008. A Man of Good Hope was the true story of a young refugee's journey through Africa told through music, singing and dance, based on the book by Jonny Steinberg. It was revived three years later at the Royal Opera House, as part of their spring 2019 season.
Image Credit: Keith Pattison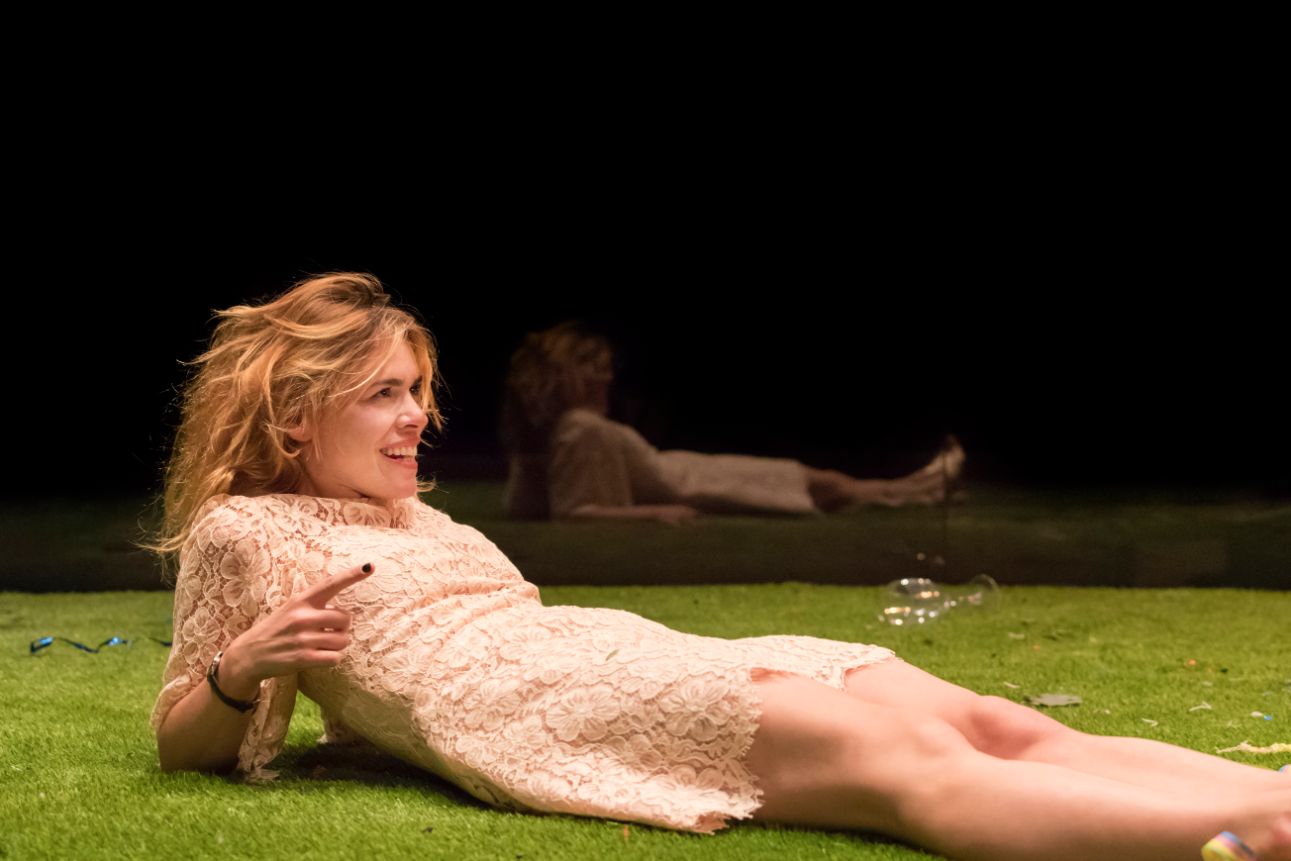 4. One of the biggest hits of the last decade was our 2016 production of Yerma, written and directed by Simon Stone and starring the extraordinary Billie Piper in the lead role. Simon Stone created a radical new production from Lorca's achingly powerful masterpiece about a woman driven to the unthinkable by her desperate desire to have a child.
Billie won all six of the UK Theatre Best Actress awards that year for her performance. She was the only actor to win all Best Actress Awards for a single role, making it one of the most acclaimed and awarded stage performances in British theatre history. The show returned to Young Vic for a limited run in 2017, and then to the Park Avenue Armory in New York in 2018.
Yerma was also the third Young Vic production to be broadcast in cinemas with NT Live, after A View from the Bridge and A Streetcar Named Desire.
Image Credit: Johan Persson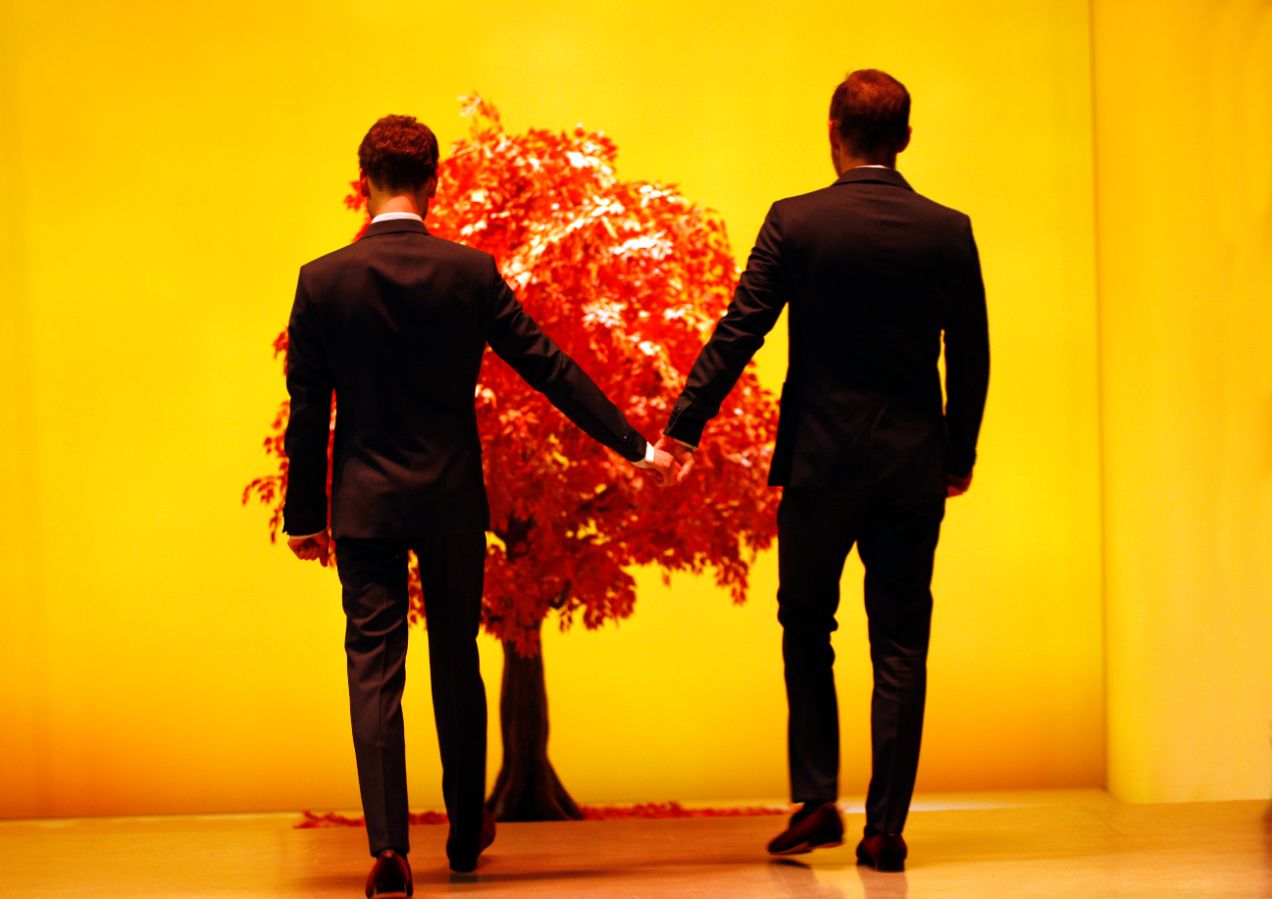 5. We couldn't cover our last decade of theatre without mentioning our world premiere of The Inheritance by New York playwright Mathew Lopez, and directed by Stephen Daldry. This two-part epic began its journey at the Young Vic in 2018, then transferred to the West End at the end of the same year. In 2019 the show won four Laurence Olivier Awards; Best Actor, Best Director, Best Set Design and Best Lighting Design. The show then transferred to Broadway, New York, where the play is set. In October 2020 it was announced that the play had received a whopping 11 Tony Awards nominations, including Best Play this year… we're keeping everything crossed for the awards ceremony!
WhatsOnStage wrote of the premiere in our Main House: 'The Inheritance sweeps you up completely. You root for these characters as individuals, but their stories interlock with each other – and with the past – to form something like an embrace. It feels all-enveloping, and deeply generous'.
31 January 2018 marked David Lan's last day as Artistic Director, after 18 years in the role. Click here to watch our video of some notable alumni discuss his enormous impact on the theatre and the theatre industry during his tenure.
Image Credit: Simon Annand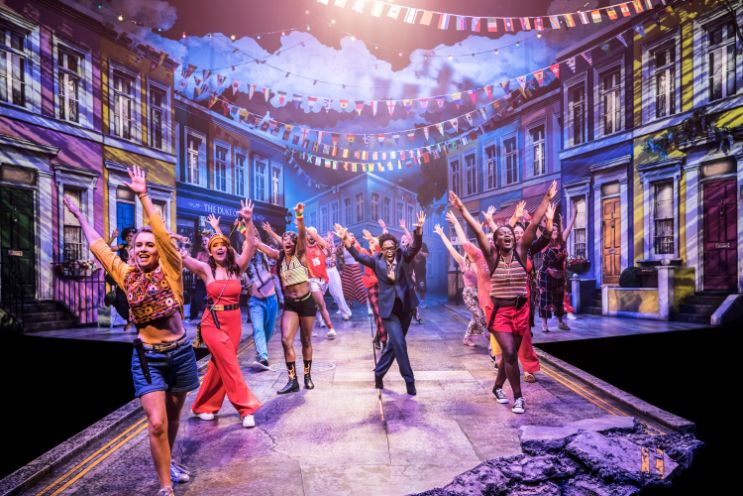 6. In February 2018, director, playwright and actor Kwame Kwei-Armah officially joined us in the role of Artistic Director. When announcing his first season, Kwame said: 'the YV has become synonymous with staging international works created by some of the world's finest directors, performers and creatives; productions and projects that say something about the world that we live in. My first season as Artistic Director will take this ethos, evolving over the course of the year to put community at its very heart and diversity into everything that it creates'
The first show to open his tenure was Twelfth Night, directed by Kwame and Oskar Eustis. This musical adaptation was a UK premiere, having been originally performed at The Public Theater in New York as part of their Public Works program in 2016. It was a festive, colourful production, with a set evoking Notting Hill Carnival. The show featured thirty community chorus members, all local residents in Southwark and Lambeth.
Image Credit: Johan Persson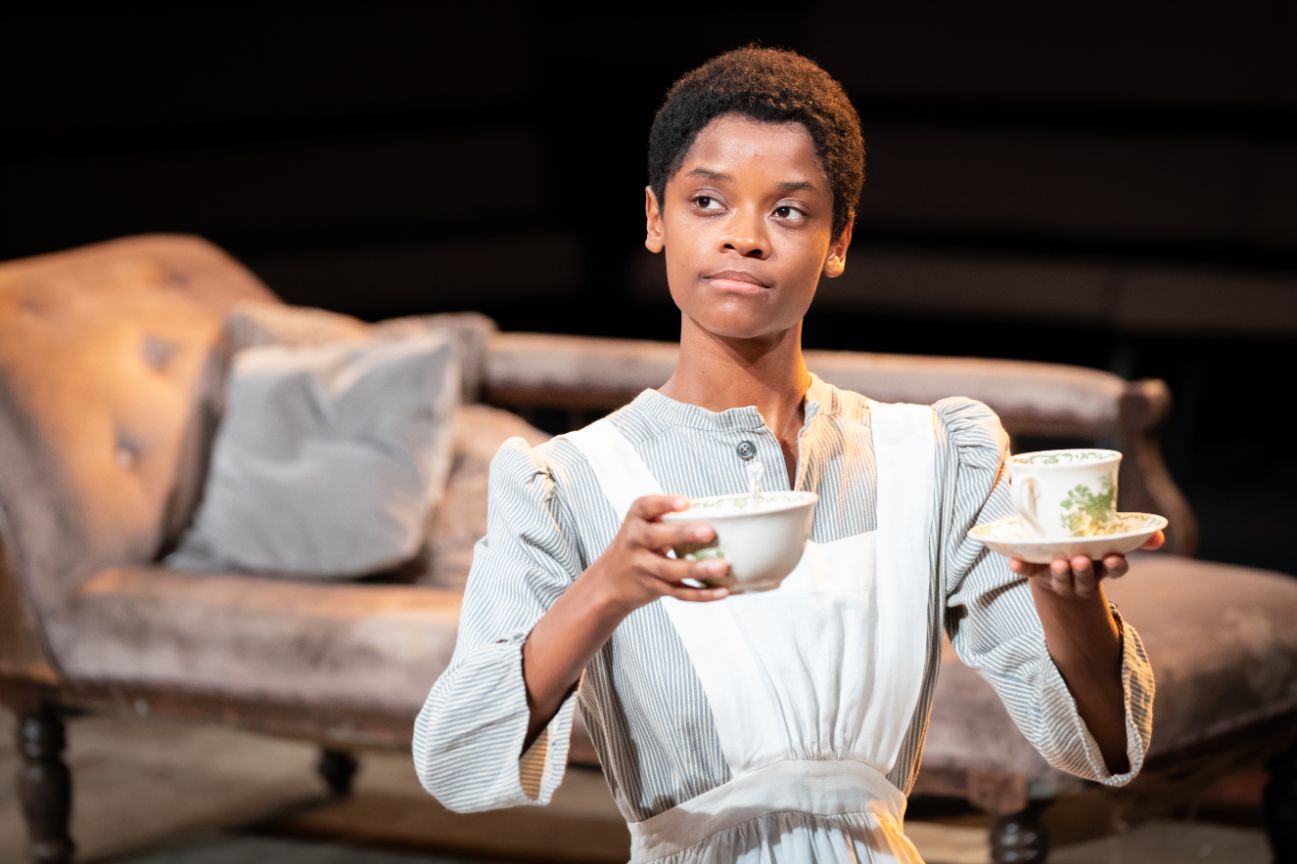 7. At the end of 2018, Letitia Wright took on the role of Jekesai in the Young Vic production of Black Panther co-star and Tony-nominated writer Danai Gurira's The Convert, directed by Ola Ince. This striking play explored the impact of colonialism and Catholicism on black identity. The all-star cast also included Paapa Essiedu as Chilford, and Ivanno Jeremiah as Chancellor.
Image Credit: Marc Brenner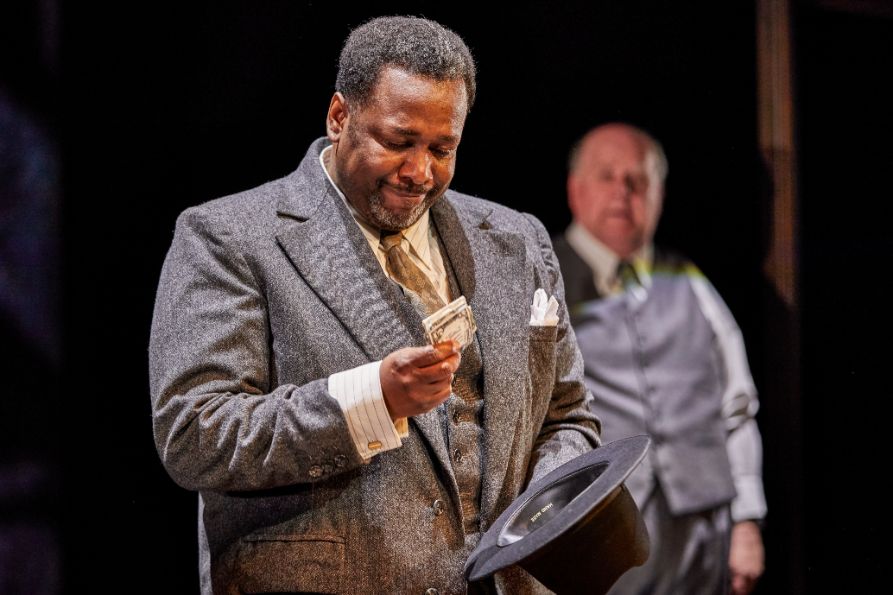 8. In the summer of 2019, Wendell Pierce made his UK stage debut as Willy Loman, alongside Olivier Award-winning Sharon D. Clarke in Death of a Salesman, directed by Marianne Elliott and Miranda Cromwell. The unique adaption of Arthur Miller's classic play was based on an African-American family, living in a predominantly white neighbourhood. The play was embedded in the US history of the Great Migration, when from the 1910s continuing up to the 1970s, many black people moved in their hundreds of thousands to northern states, including Boston and New York in search for opportunity.
This critically acclaimed, sell-out production transferred to the Piccadilly Theatre in October 2019 and it went on to win two Olivier Awards in 2020, including Best Director for Marianne Elliott and Miranda Cromwell and Best Actress for Sharon D. Clarke.
Image Credit: Brinkhoff/Mogenburg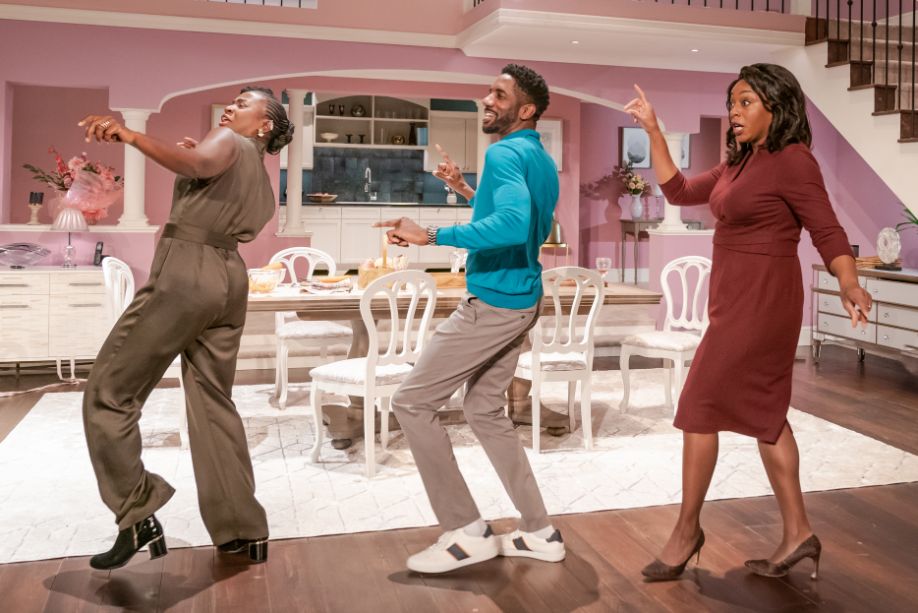 9. In 2019, Jackie Sibblies Drury's play Fairview made its UK premiere at the Young Vic following a ground-breaking sell-out run in New York, where it was awarded the 2019 Pulitzer Prize for Drama. The Pulitzer board called the play 'a hard-hitting drama that examines race in a highly conceptual, layered structure, ultimately bringing audiences into the actors' community to face deep-seated prejudices'.
This acclaimed production was directed by Genesis Fellow and Associate Director, Nadia Latif. The Genesis Fellowship is a one-year grant supported by the Genesis Foundation, enabling the recipient to develop their craft as a theatre director whilst working closely with the Young Vic's Artistic Director.
The Evening Standard said 'This play will be discussed for years to come'.
Image Credit: Marc Brenner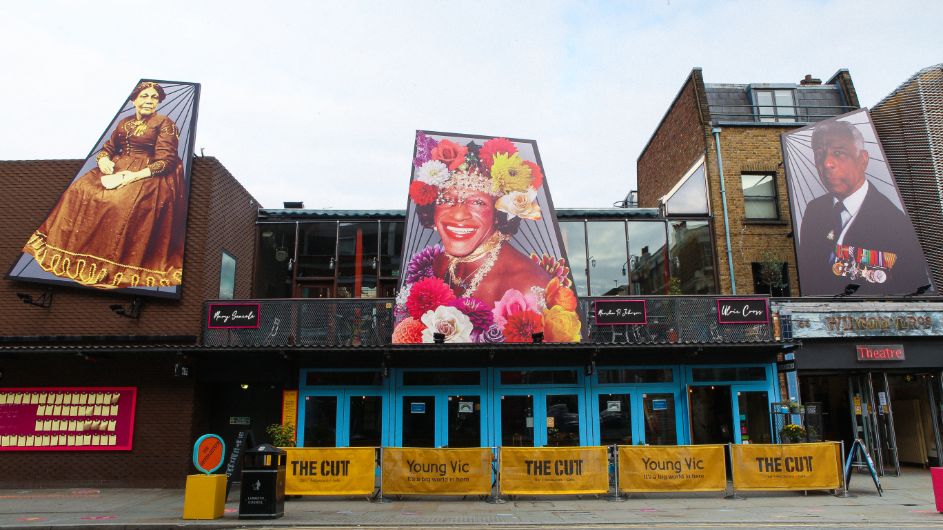 10. What does the future hold for us beyond 2020? The challenges of this year have changed the way we are able to share our work. However, we are dedicated to our mission of serving our community and we will continue to bring joy, memories and experiences over the coming years to our audiences, as well as playing our part in ensuring our industry - and the people in it - can continue to create and thrive.
As part of our 50th birthday year, we commissioned three extraordinary projects which celebrate the past, recognise the present and look to the future of our theatre: our 50th Projection Project on the front of the building commemorated the last five decades of people and productions; The Unforgotten is a free interactive installation which features statues commemorating three trailblazers of the Black community and asks questions about who we choose to celebrate; and finally The New Tomorrow, our live recorded broadcast featuring performers and writers exploring at what the next 50 years might hold for us.
Image Credit: Aaron Imuere